HUMAN RIGHTS AND JUSTICE
The Human Rights and Justice Programe is focused on monitoring of implementation of measures and activities, envisaged by Chapters 23 and 24, such as, among other matters, facing the past, torture and discrimination problems, politically motivated violence, freedom of expression, freedom of assembly and association, protection of personal data, freedom of religion, status of displaced persons, economic and social rights. This progamme includes monitoring of quality of implementation of laws, and monitoring, researching, and documenting of human rights violations, processing and representation of victims before competent courts and public bodies.
Through this programme, we implement the control of work of courts, prosecution offices, Police Directorate, Institution for Execution of Criminal Sanctions (ZIKS) and other public institutions, and we also work on education of decision-makers and leaders. CA insists on professional, responsible and efficient judiciary system, and good work of public services.
CA believes that the rule of law is not only formal implementation of law, but the rule of justice as well, and protection of rights of all citizens from the exaggerated power of bearers of power and inefficiency of the system.
Specific goal of CA is provision of variety of support to other organizations that share similar mission.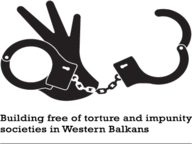 Free of Torture
Goal of the project "Building free of torture and impunity societies in Western Balkans" is to contribute to the society free of torture through activities of civil society that are directed against torture and other cruel, inhuman or degrading treatment or punishing, and to promote international standards, especially OPCAT.
Also, goal of the project is to promote human dignity in prisons through eliminating torture and inhuman treatment of vulnerable individuals in prisons in Montenegro, Serbia and Albania.