The texts of journalists and journalists from various media outlets, independent journalists, as well as citizens and activists, will point to the problem that affects all pores of Montenegrin society – chronyism. The mentioned texts will be published in various media until the end of February, and will be followed by infographics on social networks.
After the publication of all texts, NGO "35mm" will organize a public debate on the topic of chronyism with representatives of relevant institutions and organizations, both domestic and foreign.
With the project "Justice, not bias – eradicate chronicism!" We want to establish and build the capacity of a network of NGOs, media and individuals who will be interested in researching issues related to chronyism at the local and national level and will take a proactive role in eradicating it.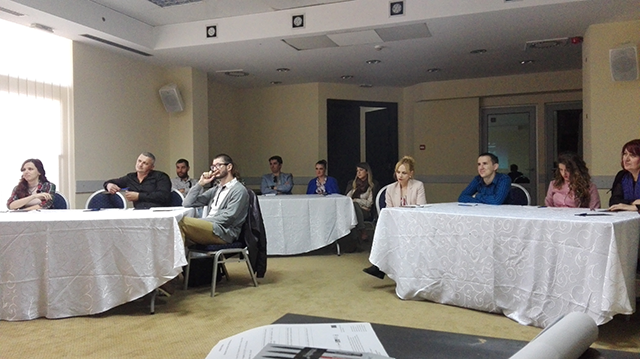 So far, we have established a network "No Chronyism" – which is still open to all activists who want to join and are interested in this topic, its recognition and the fight against various forms of corrupt activities; one-day training on the subject of chronism in Montenegro; then a series of researches about the practice of partiality in the allocation of jobs that will be published by the relevant media.
This is a topic that requires public dialogue in order to eliminate its negative consequences that burden our society as a whole.
The project "Fairness and not bias – Eradicate cronyism!" Is being implemented within the framework of the project "Accountability, Technology and Institutional Openness Network in South East Europe – ACTION SEE" implemented by Metamorphosis Foundation, Westminster Foundation for Democracy, CRTA – Centre for Research, Transparency and Accountability, Citizens Association Why not ?, Centre for Democratic Transition, Open Data Kosovo (ODK) and Levizja Mjaft!
Darko Ivanovic
General Secretary – Civic Alliance Montenegro