We presented the Situation Overview in Chapters 23 and 24 with the aim to help citizens understand the current status in areas of Judiciary and fundamental rights, as well as Justice, freedom, and security. This Overview represents solid bases for participation of all citizens in dialogue and meaningful discussion of solutions that are proposed in relation to accession negotiations with European Union.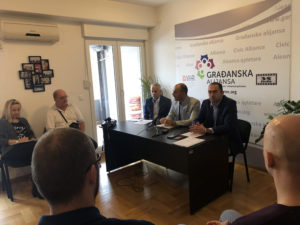 We have produced the report with the support of the Embassy of the Kingdom of Norway, the Balkan Trust for Democracy of the German Marshall Fund of the United States.
You can access the document HERE.