Tekstovi novinara i novinarki različitih medijskih kuća, nezavisnih novinara, kao i građana i aktivista, ukazivaće na boljku koja je itekako zahvatila sve pore crnogorskog društva – kronizam. Pomenuti tekstovi će sve do kraja februara biti objavljivani u različitim medijima a na društvenim mrežama će ih pratiti i infografici.
Nakon objave svih tekstova, NVO "35mm" će organizovati i javnu debatu na temu kronizma sa predstavnicima relevatnih institucija i organizacija, kako domaćih tako i inostranih.
Projektom "Pravednost a ne pristrasnost – iskorijenimo kronizam!" želimo da uspostavimo i izgradimo kapacitet mreže nevladinih organizacija, medija i pojedinaca koji će biti zainteresovani za istraživanje pitanja vezanih za kronizam na lokalnom i nacionalnom nivou i koji će preuzeti proaktivnu ulogu u iskorijenjivanju istog.
Do sada smo uspostavili mrežu "Bez kronizma" – koja je i dalje otvorena za sve aktiviste koji žele da se priključe a zainteresovani su za temu kronizma, njegovog prepoznavanja i borbe protiv raznih oblika koruptivnih aktivnosti; jednodnevni trening na temu kronizma u Crnoj Gori; potom i seriju istraživanja o praksi pristrasnosti pri dodjeli poslova koje objavljuju relevantni mediji.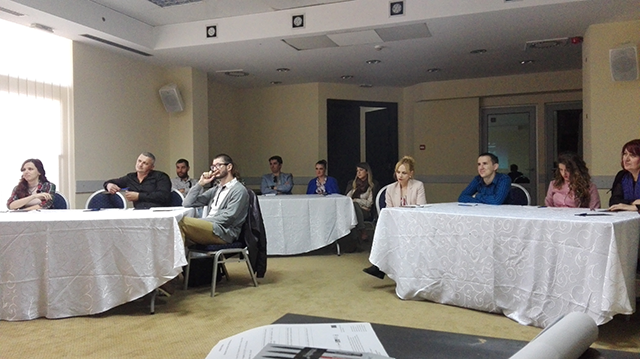 Ovo je tema oko koje se mora razviti javni dijalog kako bi se uklonile njene negativne posljedice koje opterećuju naše društvo u cjelini.
Projekat "Fairness and not bias – Eradicate cronyism!" (Pravednost a ne pristrasnost – iskorijenimo kronizam!) se realizuje se u okviru projekta "Accountability, Technology and Institutional Openness Network in South East Europe – ACTION SEE" koji sprovode Metamorphosis Foundation, Westminster Foundation for Democracy, CRTA – Center for Research, Transparency and Accountability, Citizens Association Why not?, Center for Democratic Transition, Open Data Kosovo (ODK) I Levizja Mjaft!
Darko Ivanović
Osnivač NVO "35mm"